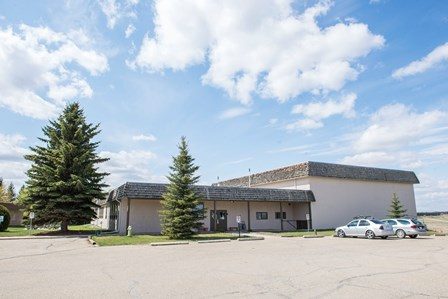 The Red Deer Seventh-day Adventist Church is a proud sponsor of Adventist education. In fact, we have our very own provincially accredited K-9 school, South Side Christian School, right here on our campus complete with modern classrooms, computer lab, gym facilities, playground, and sports fields. As of September 2014, busing is available for local Red Deer students! Check out our school website and Facebook pages for more details and to register.
SSCS Gym Rentals: If you would like to rent the gym for birthdays, reunions, weddings, or sporting events, please contact the school at office@southsidechristianschool.org.  The rates are $65.00 per hour or $250.00 per day for the gymnasium plus a $20 host rate to have the gym opened. 
SSCS Registration is now open for students entering grades K-9 for the 2020-2021 school year. You can find the link for the online registration form on our school website under the tab "Forms and Registration".  If you have any questions about our program, please don't hesitate to reach out to us at office@southsidechristianschool.ca.