ABOUT OUR CHURCH

The Red Deer Seventh-day Adventist Church is part of a world-wide organization with more than 15 million members in countries around the world.  We would be happy to have you join us in worship or at one of the church events listed on our calendar.
About Seventh-day Adventists
Adventists believe a Trinity of three persons--the Father, the Son and the Holy Spirit--make up one God. They made salvation possible when Jesus, the Son, came to earth as a baby in Bethlehem and lived a sinless life in accordance with the Father's will. When Jesus was crucified for the sins of the people of the world and arose from the dead on the third day, victory was won for everyone. 
What Seventh-day Adventists Believe
As a Christian church, Seventh-day Adventists are a faith community rooted in the beliefs described by the Holy Scriptures. Adventists describe these beliefs in the following ways:
Fundamental Beliefs of the Seventh-day Adventist Church
Seventh-day Adventists accept the Bible as their only creed and hold certain fundamental beliefs to be the teaching of the Holy Scriptures. These beliefs, as set forth here, constitute the church's understanding and expression of the teaching of Scripture. 
---
ABOUT OUR PASTORS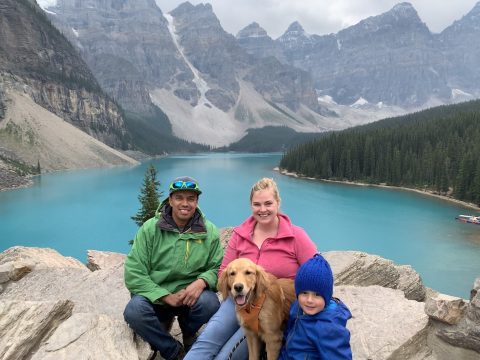 MOISES RUIZ
Senior Pastor
Graduated from Canadian University College in 2007 with a BA in Religious Studies followed by a Masters of Divinity in 2013. He enjoys working with youth in praise bands and service activities. Pastor Moises draws inspiration from playing music, eating a good home-cooked meal, and reading the words of Joshua 1:9. As Pastor Moises and his wife, Katelyn, seek to build community in Red Deer, he is looking forward to visiting with people, sharing encouraging thoughts from Scripture, and expanding the friendships of the Red Deer church.
Donovan Diminyatz
Associate Pastor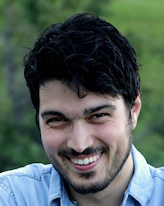 ABOUT OUR MINISTRY LEADERS

HEAD ELDER
Sudhan Muthiah is our Head Elder. A high school teacher leading hearts and minds to Jesus as well leading worship in our church.
HEAD DEACONESS


HEAD DEACON
Rodney Caponpon is our Head Deacon. You can always count on Rodney to get things done with a smile, both in the church and in the community.
 

WORSHIP LEADER
Marjorie Landicho is our talented Worship Leader. Marjorie is passionate about leading and mentoring others in worship..
PRAYER LEADER
Ellen Afram is our Prayer Ministries Leader. With a genuine heart for people, you can count on Ellen and her team to lift you up before the Lord in prayer and petition.