The ministries of this church are the life blood of this church.  You will want to become involved where your spiritual needs can be fulfilled and where you can share what God has done in your life.  Whether it is joining in community service or becoming part of the youth group we want for you to find a  place to serve and a place to grow as a disciple of Jesus Christ.
Make sure you check out the ministry opportunities we have to offer! And if you have an idea for minstry, we welcome your input in helping us to reach out to the community of Red Deer. Contact our Senior Pastor to see how you can contribute.
ADRA CANADA​

Adventist Development and Relief Canada is part of the ADRA network, which has a presence in approximately 125 countries as well as Canada. ADRA seeks to identify and address social injustice and deprivation in developing countries through community development initiatives targeting Food Security, Economic Development, Primary Health and Basic Education.  ADRA's emergency management initiatives provide aid to disaster survivors in Canada and around the world. You can be a local ADRA ambassador or disaster response worker! Click the ADRA logo for international details and here for Disaster Response information.
BUILDING & GROUNDS MINISTRIES​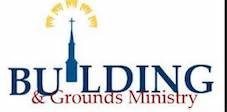 Keeping a church in top shape is no small matter. If you enjoy landscaping and grounds upkeep or if you have construction and maintenance skills perhaps you'd consider joining our Building & Grounds Ministry. Contact our Head Elder for details.
CENTRAL ALBERTA ADVENTIST COMMUNITY SERVICES CENTRE

Red Deer SDA Church is a founding member of the Central Alberta Adventist Community Services Centre, a soup kitchen located in downtown Red Deer, Alberta. This cenre feeds the homeless population of Red Deer twice a week and offers a warming facility in the winter. If you have a burden to help the homeless and needy please call (403) 341-4470 for details or click the ACS logo.
CHILDREN'S MINISTRIES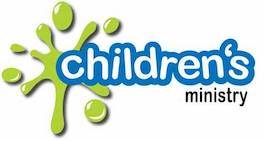 From newborn to tweens, we've got something for everyone--Adventurers Club, Pathfinders Club, Children's Church once a month, and of course great Sabbath school programming each Sabbath at 10 am! Contact our Youth Pastor for details.
Pathfinder Club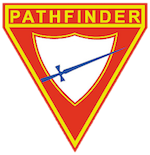 Welcome to the Red Deer Hawks.  This is a department, which works specifically with the cultural, social and religious education of children and teenagers located in the age group between 10 and 15 years.  Each Pathfinder Club is administered by a club director, deputy directors, counselors, instructors, chaplain, secretary, and treasurer. The club is divided into separate units, each unit averaging between six to eight Pathfinders, including a captain and scribe.
COMMUNICATIONS MINISTRIES​

The Gospel commission is a mission to proclaim the Good News of Jesus Christ and His soon return. If you have desktop publishing, journalism, photography, videography, or web design skills, we would love your help in our communications department. Contact our Senior Pastor for details.
DECORATING MINISTRIES​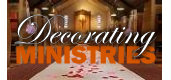 Keeping our church inviting, fresh, and interesting is a big job requiring creative talent. If you enjoy interior design, decorating, or building props and backdrops, we can think of some projects you might like to tackle!
FAMILY MINISTRIES​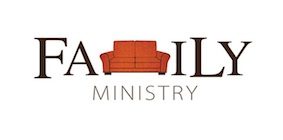 Strong families mean strong churches and strong communities. Help us minister to our church and coommunity families through worskshops and activities that draw us together in Christ. Watch our calander for Christian Parenting, "Mad About Marriage", "Resolving Everyday Conflict" seminars and Family Fun Days! Click here for North American resources or the logo for World Church resourtces.
GLOBAL MISSIONS​

Each year there are multiple opportunities to travel on mission trips to build churches and schools, participate in evangelism, and offer medical/dental assistance. In the past, we have sent members all around the globe from China to India and the Philippines. If you want a life changing experience, watch our bulletin for mission opportunities with Albertan and other Canadian SDA church groups. Click the logo for general information on Adventist missions or here for Maranatha building projects.
GREETER MINISTRIES​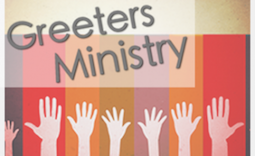 Are you outgoing and looking to meet new people. Do you enjoy serving others? We are always in need of greeters of all ages to welcome our visitors and guests and to offer them a meal on Sabbath's when there are no fellowship lunches.
HOSPITALITY MINISTRIES​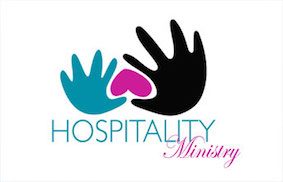 Church life is about worship and community. Our hospitality ministries organize fellowship meals, social events, and support for special occasions such as weddings and funerals. If your talents are in food services or event planning, we need your help! Contact Annetjie Kritzinger for details.
JEWISH-ADVENTIST MINISTRIES​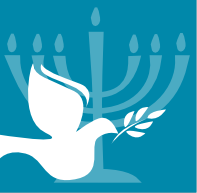 Are you curious about the Hebrew roots of Christianity? Do you long to have a deeper experience of the Sabbath? Are you interested in exploring the recent enthusiasm in Jewish-Christian dialogue and Messianic Judaism from a Seventh-day Adventist perspective. Visit our Calendar and Facebook pages for upcoming "Welcoming the Sabbath" programs,  "Exploring Biblical Festivals" events, and "Back to Our Roots" classes beginning Fall 2015. Contact our Senior Pastor for details. Click the logo for Shalom Learning Centre (Canada) information.
MEN'S MINISTRIES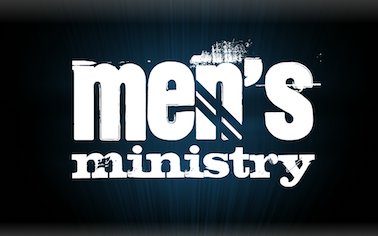 Are you looking for manly ways to express your faith or to improve your walk with God? If you are a mature Christian male who likes to challenge others to come up higher, we need you to help us reach out to men, young and old, to strengthen their faith and to guide them in their calling as mighty men of God. Click the logo for general information and here for the North American Men's Ministries Facebook page.
OUTREACH MINISTRIES​

Sharing the Good News of the Gospel is the core of our mission. We are looking for people who enjoy interacting with their friends and neighbours in directed outreach events and evangelism. If you enjoy organizing or participating in special Gospel events, consider applying to join our outreach ministries. Contact our Youth Pastor for details.
PRAYER MINISTRIES


​We think Prayer Ministry is one of our most important ministries in our church. We meet every Saturday Morning in our Prayer Room at 9:30am to pray for our community and our church family and Wednesday's at 6:30 for prayer and Bible study. Click the logo to request prayer or here for more resources.



PRISON MINISTRIES

Are you interested in ministering to men and women who are longng for a second chance in life and need assurance of forgiveness and salvation in Jesus Christ? We have an active prison ministry at the minimum/medium security Bowden Correctional Institution in Bowden, Alberta with a special emphasis on building Godly parenting skills.


 
RELIGIOUS LIBERTY MINISTRIES

Are you concerned about our rights of conscience, religion, and peaceful assembly? The Seventh-day Adventist Church has a long history of defending the rights of individuals from all religious backgrounds to practice their religious beliefs as recognized by the constitution. If you are interested in helping us to maintain our religious freedoms, why not consider working with our local religious liberty team. Click the logo for details.

 


SINGLES' MINISTRIES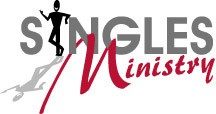 ​If you're single, on fire for the Lord, and looking to meet like-minded Christians, this minsitry is for you! Get involved in social evnets and minitry that is meaningful for you and your community. Watch our bulletin for annual provincial events! Click the logo for general information or here for Alberta news.
SMALL GROUP MINISTRIES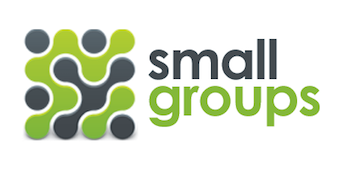 Staying connected and finding fellowship in a large church can be tough. It's important that you find a group of friends that can support you as you grow in Christ. Our small groups provide invaluable Bible study and warm fellowship on a weekly basis. See our bulletin for details or contact our Senior Pastor. Email reddeeradventist@gmail.com if you want to be take part in Small Group Ministries.
TRANSPORTATION MINISTRIES​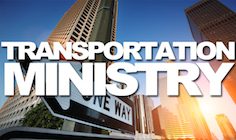 Do you have wheels and a desire to help those less advantaged to be able to experience our faith-building programs? Then why not consider helping to shuttle shut-ins and persons with disabilities to our church! Contact our Head Deacon for details or email reddeeradventist@gmail.com.


 


WOMEN'S MINISTRIES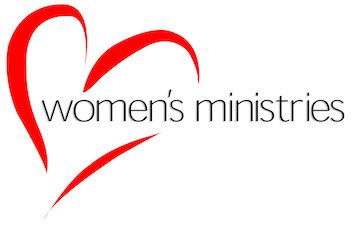 We are excited to be offering women's ministries locally here in Red Deer as part of our larger provincial women's ministries network which hosts an annual retreat with top notch speakers and programs that are sure to bless you. Join our group today. Contact Nanette Quines for details. Click the logo for general information. 

 

 
WORSHIP MINISTRIES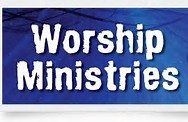 We are always looking for talented amateur musicians and technicians to bring glory to God in our worship services. If you enjoy music or have an interest in audio/visual and new media please talk to our worship leader Marjorie Landicho or our technical lead, Rainier Vidal, Kiran Thanaki, & Daniel Mbewa. Email reddeeradventist@gmail.com if you are interested to be a part of the Worship Team. 
YOUTH MINISTRIES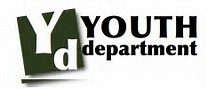 Active for ages 13-18 our youth programs dig into the nitty gritty of teen life and show how a life connected to God is what really living is all about. Youth are given opportunity to live out their Christianity in the community. Contact our Youth Pastor for details.AY (Adventist Youth) is a part of our Youth Ministries especially on Sabbath afternoons.  AY meets every Saturday at 2pm at the church for fun Sabbath appropriate activities for all. Click the logo for general youth resources
SOCIAL EVENTS
God asks the church to be a community of people sharing a common purpose and fellowship, continually growing in faith and in the knowledge of the Son of God. Paul describes the church as "his body, the fullness of him who filleth every thing in every way" (Eph. 1:22). Our spiritual gifts are special abilities given by the Holy Spirit to make our ministry effective and build up the body of Christ. If you wish to contribute and be a part of our social committee, you may contact Dudz Sending who is our Social Event Coordinator.
OCTOBER 05, 2019     G A L L E R Y 
V I D E O S
Because of the "no dancing rule", this is the basic extent of our dancing skills. Vegetarian Dance = Marching
G a m e s       G a m e s       G a m e s